Had the Civics test. I made 75 per cent on it. Took enrollment slips home for next year in Senior High (Central High School in Kansas City, Missouri).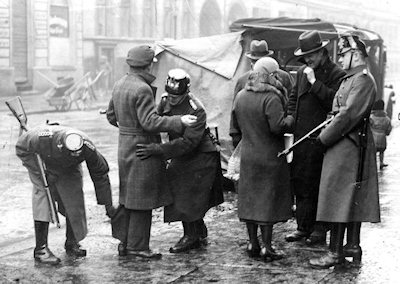 April 26, 1933: The Gestapo was founded by Hermann Gö

ring.


A decree was issued creating the Secret Police Office (Geheime Polizei Amt)
which quickly became known as the GPA. But this abbreviation was far too
similar to the GPU abbreviation used by the Soviet Political Police in Russia. Thus,
the name was changed to Secret State Police (Geheime Staats Polizei). The actual
term 'Gestapo' was supposedly created by a Berlin postal official who wanted a name
that would fit on a regulation-sized postal rubber stamp. Gestapo was derived from
seven letters within the full name Geheime Staats Polizei. Unknowingly, the postal
official had invented one of the most notorious names in history.