Nadine came down today. She and I went skating for a while. I traded three old magazines for one new and another older one.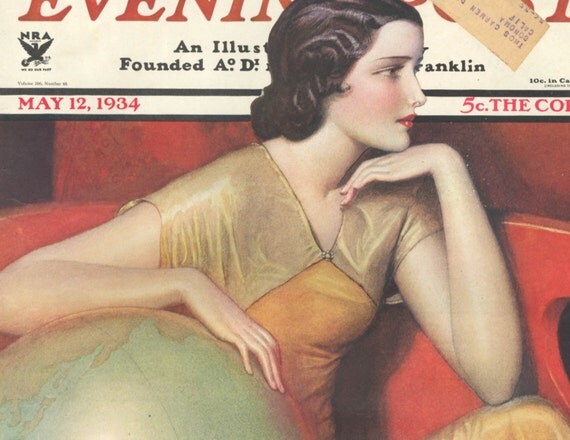 Saturday Evening Post - May 12, 1934
Illustrator: W.T. Benda

Władysław Teodor "W.T." Benda (January 15, 1873 - November 30, 1948) was a Polish-American
painter, illustrator, and designer. Born in Poland, he came to the United States at the very end of the
19th century. He attended the Art Students League of New York and the William Merritt ChaseSchool.
In 1916 he joined the Society of Illustrators and in 1919 became a naturalized citizen. Benda married
Romola Campfield and they had two daughters, Eleanora and Baria, who were both artists.