Graded Mathematics test papers. I missed 4 of them. Tomorrow we are going to have the school picnic. I am going to go to the park.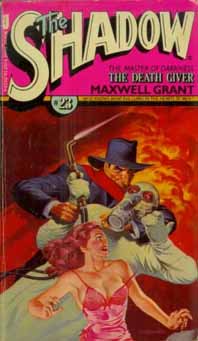 The Death Giver by Maxwell Grant*
Another tale about the man who knows what evil lurks in the hearts of men.
Published May 15, 1933
*Maxwell Grant was a pen name used by several different authors of The Shadow pulp
magazine stories, the most prolific one being Walter B. Gibson who wrote 282 of the 325 Shadow novels.