Walked to school with Pauline. I sure had a lot of mathematics tonight.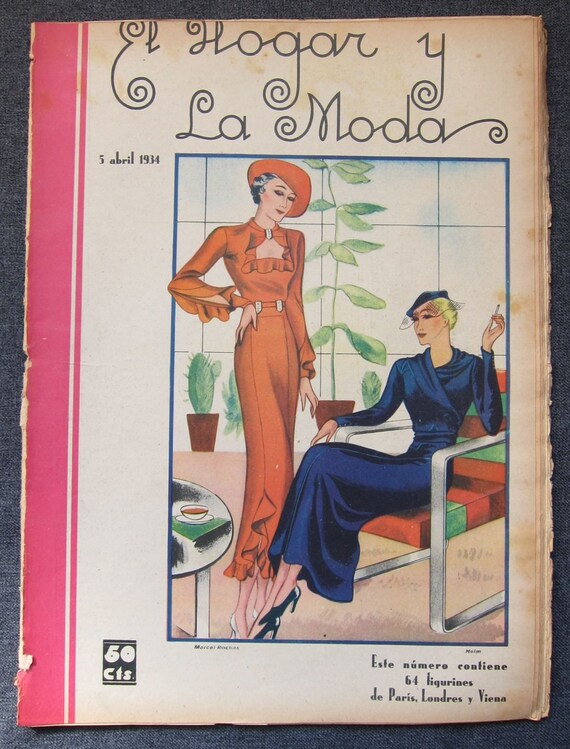 Original printed edition (Spanish edition) from April 5, 1934.

The magazine has 53 pages (13 x 9.5 inches) and includes 64 costume designs original of the era.
Fashion trends from Paris, London, etc. A "Rochas" and "Heim" original designs on the cover,
and pages of advice, advertising, etc. It also includes sewing tips, and tips for knitting, and
diagrams and explanation to make a pattern from one of the dresses.